Summary
Join us on October 7th, 2021, 10-11 AM PDT for our fall webinar where we will introduce our brand-new Design Guide, the Structural Mass Timber Fastening Design Guide. This design guide is the most complete resource for mass timber designers on the market right now. It provides easy-to-read tables for numerous standardized mass timber connections using high-capacity ICC and CCMC approved ASSY self-tapping screws.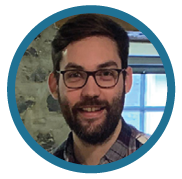 Jean-Philippe Letarte
Engineering & Technical Service Manager with MTC Solutions, specializing in Mass Timber Connection Systems.